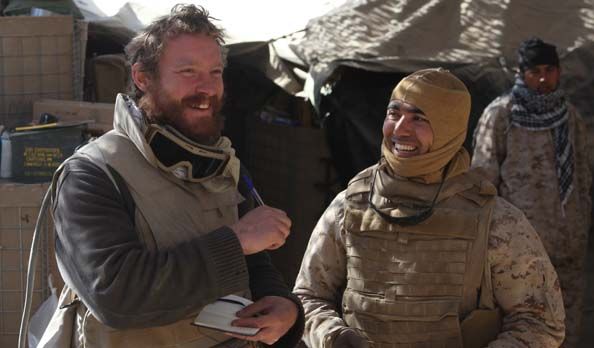 adampletts@hotmail.com
BIOGRAPHY
Adam is a broadcast journalist working mostly in the Middle East. He was France 24's correspondent in Beirut, covering Lebanon and the broader Middle East region for a decade, he was also a correspondent for TRT World's Newsmakers based in Istanbul and has freelanced for many media organisations, producing both news packages and longer format documentary. He has also worked in EU assistance missions in communications, reporting and analysis in Afghanistan, Libya and Somalia.
During the Syrian Conflict, he filmed news packages that aired on CNN and France 24 from Homs, Idlib and Aleppo Provinces and his documentary "The Revolution is Being Televised", which follows a group of media activists inside the Syrian Revolution, aired on Al Jazeera. The film was a finalist in the features category of both the Rory Peck Awards and the Bayeux Calvados - Normandy Award for war correspondents.
In 2011 he shot a short documentary on what Afghans from Helmand Province understood about 9/11. Entitled "Have you heard of 9/11?" short edits of the film were played as news features by a number of broadcasters - with 7 million views it is one of the most watched videos on PBS Newshour's youtube channel.
Other stories he has covered include: Gaza Disengagement (2005); Reconciliation in Northern Uganda (2006), where he took rare pictures of Joseph Kony, head of the Lord's Resistance Army and Africa's most wanted man at the time; the Nahr al Bared (2007) and May 2008 conflicts in Lebanon; Kurdish PKK guerrillas in Northern Iraq (2005); reconstruction efforts in Afghanistan and the heroin trade between Afghanistan and Europe (2010 & 2011); the suppression of President Morsi's supporters in Cairo (2013); the immediate aftermath and refugee crisis in Kurdish Northern Iraq following the fall of Mosul to ISIS (2014); the plight of the Yizidi community on Mt Sinjar under threat of genocide from ISIS (2014); the recapture of Mosul from ISIS (2016-2017), the defeat of ISIS and Al Qaeda forces from strongholds in the Anti-Lebanon mountains (2017); Turkish Operations in Northern Syria (2018); AMISOM operations, and civilian causalities from drone strikes in Somalia (2019).
Adam studied Physics at Manchester University, graduating with First Class Honours. He holds an MPhil in Financial Engineering from Cambridge University and began his career working for a management consultancy firm in London, before studying the MA in Photojournalism and Documentary Photography at the London College of Communication.